Listen:
Middle Age Can Be Your Best Age -Here's Why Middle Age Is Great and How to Protect Teenage Daughters!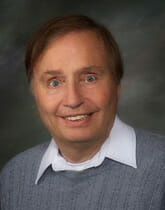 Podcast: Play in new window | Download
Just as flowers bloom in the spring, middle age is our season to bloom! Host
Roy
Richards
examines why the post-40 middle years can bring you unparalleled joy, fulfillment and sense of accomplishment. Discover four solemn promises to make yourself and three solid reasons to be positive about life's second half. Concerned father
Corey Lee Wilson
explains why he wouldn't want his "little princess" dating the boy he was as a teen. Tune in for advice on how we fathers (and mothers) can guide our pre-teen and teenage daughters to date only responsible young men who genuinely care and respect them as a person, not simply 'hot' girl of the week!