Listen:
Middle Age Can Be Your Best Age – Positive Outlook and Healthy Finances–They Go Together!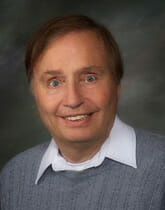 Podcast: Play in new window | Download
Does it seem like you earn too little, struggle to pay bills and envy the rich? Prosperity coach
Joan Sotkin
contends you may suffer from
'negative money feelings'
, emotional blocks inside preventing you from taking action steps needed to build personal wealth and long-term financial security. 
The good news
: you can learn to heal this financial self-sabotage right away! Tune in for answers on how to get unstuck, overcome limiting beliefs, develop healthy financial habits and sustain personal prosperity. Host
Roy Richards
suggests six questions to ask yourself to determine whether or not you are on the path to positive midlife renewal.