Listen:
Middle Age Can Be Your Best Age – How to Stay Married When You're No Longer in Love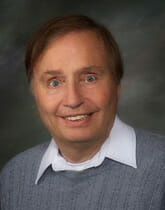 Podcast: Play in new window | Download
Have you fallen out of love with your spouse? Are you two more like housemates than soul mates? Psychoanalyst Dr. Claudia Luiz answers the question: "When should a loveless marriage be preserved?" Should you stay together for the kids? Learn why sparring over every little thing may be a sign your marriage is worth saving. Discover her 'un-reasonable approach' to resolve irreconcilable differences. Lissa Poirot, Editor-in-chief of Family Vacation Critic describes hot summer vacation destinations especially attractive to families with older children, teens and tweens.
Host:  Roy Richards