Listen:
Middle Age Can Be Your Best Age – How to Make Your Spouse Happy: Marriage Tips That Stand Test of Time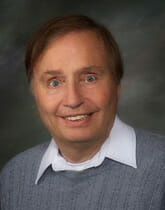 Podcast: Play in new window | Download
Are a spouse's negative outlook and emotions blocking positive joint midlife renewal? Host Roy Richards presents five surefire strategies for bringing a recalcitrant husband or wife along to joyful and optimistic daily living at midstream . Guest Jerry Springberg, happily married for 54 years, describes oft-neglected marriage tips that stand the test of time. Tune in for solid tips to strengthen your established marriage through both good times and bad!