Listen:
Fish Talk Radio – FISH ATTRACTANTS, FACT OR FICTION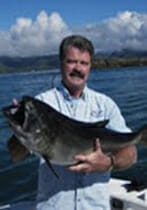 Podcast: Play in new window | Download
With scent made from natural ingredients, Pro-Cure is proven to help you catch more fish. Steve Lynch co-owner explains why this product works. Rick Crozier owner of Electron Fish Attractor uses a different technique. His patented product attracts fish to bite using micro-voltage that predators use to find prey.