Listen:
Middle Age Can Be Your Best Age – Reinvent Yourself at Middle Age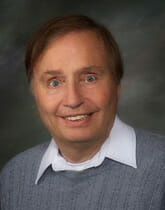 Podcast: Play in new window | Download
Regardless of external circumstances, NOW
is an ideal time to become unstuck from whatever is holding you back! Psychiatrist 
Dr. Johnny Lops
 explains why we are far more in control of our emotional state than we think we are and how we can positively reinvent ourselves at any age Tune in to learn the one key tool for feeling better about yourself all the time and seven tips for talking your way to happiness. Discover how to suppress automatic negative thoughts before they turn into negative emotions and ruin your whole day. Host 
Roy Richards
 explains why midlife reinvention is so often crucial to avoiding the 'future trap', a state of perpetual stress, dissatisfaction and regret throughout life's second half.