Listen:
Middle Age Can Be Your Best Age – To Prosper, Unite Spiritually With Someone of the Opposite Sex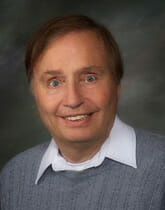 Podcast: Play in new window | Download
To love and prosper, do we need to unite spiritually with a person of the opposite sex? Guest
Christopher Alan Anderson
contends that man and a woman are meant to be united in spirit and that this connection brings the world love, peace and prosperity. Tune in for advice on how to
feel
 a man/woman spiritual connection and how it will strengthen midlife marriage, prevent divorce, guide child and teen sexuality and connect anew if single, widowed or divorced. Host
Roy Richards
explains why taking inventory of negative thoughts and emotions can help you purge them to make room for joyful, optimistic expectations.