Listen:
Middle Age Can Be Your Best Age – Does Everything Happen for a Reason?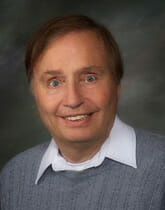 Podcast: Play in new window | Download
Are chance encounters and remarkable coincidences sometimes 'meant to be'? Guest Mary Treacy O'Keefe explains why you should be on continual lookout for 'meant-to-be moments' then pay close attention when your intuition tells you to respond. Tune in for secrets to recognizing these moments, discerning what they mean, asking for guidance, expressing gratitude, then extending love to yourself and others. Travel expert Marco Aguilar encourages you to travel on a 'vacation with purpose' this year and tells how it can positively alter life's direction and circumstances when you return.
Host: Roy Richards
Sponsor: Jude Bijou