Listen:
Fish Talk Radio -STILL MORE INTERESTING WEATHER IN THE WEST. WITH TIPS ON STAYING HYDRATED.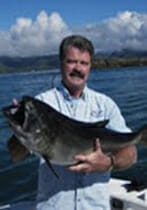 Podcast: Play in new window | Download
The Griz and John cover many topics of the "New Normal" in weather patterns. How it is affecting fishing and more. Michael Biggs from Clover Pass Resort in Ketchikan Alaska says it is also affecting Alaska fishing. He also tells all about Alaska Salmon.