Listen:
Middle Age Can Be Your Best Age – Tips to Save Your Teenage Drivers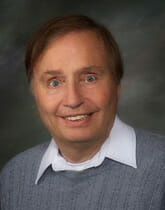 Podcast: Play in new window | Download
Every day this year nine US teenagers will leave home for the last time–losing their lives in a tragic auto accident. Certified Defensive Driving Instructor Bob Ragazzo presents tips for parents on how to keep your teenagers safe–both as drivers and as passengers in vehicles driven by other teens. Tune in to learn the six primary root causes of collision, dangerous teen behaviors leading to crashes and the unbreakable pact you should make with your teen. Discover Bob's one-of-a-kind driver evaluation and training program that most teens relish like a video game. Host Roy Richards serves as your tour guide on a 'mental vacation' to find your true vocation.
Jude Bijou (sponsor)