Listen:
Middle Age Can Be Your Best Age – Unstoppable at Middle Age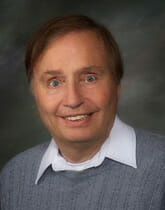 Podcast: Play in new window | Download
At middle age, have you lost sight of life's possibilities–all that you're capable of? Do you find yourself uninspired by present career, relationships and life in general?  Guest Frankie Picasso challenges you to take advantage of this 'midlife crisis' to first uncover then transition into your TRUE SELF, the person you were wonderfully created to be. Find out why success in life is an 'inside job' and discover 'Picasso's 5-step formula for success.' When implemented, this formula will help you banish once-and-for-all that fearful negative critic inside your mind, clearing the way for emergence of the unstoppable you, capable of meeting and exceeding every second-half life goal that matters!
Host: Roy Richards
Sponsor: Jude Bijou