Listen:
Middle Age Can Be Your Best Age – To Thrive in Business or Career–Contribute More Than You Cost!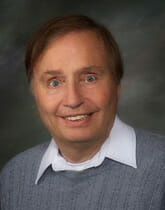 Podcast: Play in new window | Download
To thrive in small business or career: contribute far more than you cost! Makes sense, but how do you demonstrate extraordinary value to the boss, your clients or potential customers. Guest Donna Marie Thompson bursts common small-business myths and presents her 4-step program to increase profits by 10-30% within 60 days. Employees and job seekers, tune in to discover 3 key factors that can distinguish you from others at work or in the job market. Guest Nick Gianoulis explains why enterprises large and small, need a Fun Dept. and describes how to launch one in your workplace.
Host: Roy Richards