Listen:
Fish Talk Radio – Western Outdoor News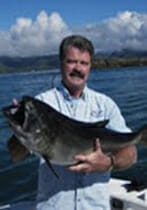 Podcast: Play in new window | Download
NOTES: sharks, cabo tuna tournament, sharks and western outdoor news.

The Griz goes off on stupid people and sharks. Pat Mcdonell runs the one tuna tournament in November in Cabo.  Bob Semerau is a Stqff Writer for Western Outdoor
News.