Listen:
Middle Age Can Be Your Best Age – Overcome Money Anxiety and Pay for College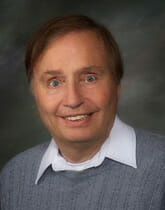 Podcast: Play in new window | Download
Is fear of losing money holding you back from investing to build your portfolio? Author Thembi Buthelezi reveals the 'one stupid money question' you should ask yourself once a week for the next year. Discover 3 easy steps to make money on stocks and retire wealthy over time. Children in college now or headed there in a year or two? College funding expert Brad Baldridge outlines steps to trim the $80,000 typical four-year out-of-pocket cost per child at a public university. Learn creative tactics to slash costs, increase financial aid and avoid a repugnant student debt load after graduation.
Host: Roy Richards