Listen:
Middle Age Can Be Your Best Age – Get Off the Financial Treadmill!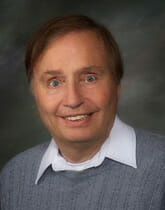 Podcast: Play in new window | Download
Frustrated with inability to grow your retirement portfolio? Investment entrepreneur Todd Tresidder explains why conventional investment advice is all wrong! Rather than risky 'get-rich-quick' schemes, he instructs ways for normal folks like you and me to 'engineer our finances' and to take charge of our lives. Tune in for suggestions on how much you should plan on for retirement, five critical miscalculations that can destroy financial security and how to reduce by $300,000 to $600,000 the amount needed to retire in comfort! Host Roy Richards explains why wealth without purpose is no bed of roses.