Listen:
Fish Talk Radio – Fishing Around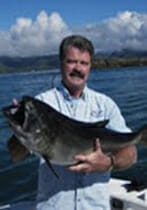 Podcast: Play in new window | Download
EAST CAPE IS WARMING UP, TIME TO GO FOR WINTER STEELHEAD. FLY INTO YOUR ULTIMATE FISHING TRIP.
EDDIE OF VAN WARMER RESORT IN BAJA HAS SOMEE GOOD NEWS. MOUNTAIN RIVER DRIFTERS GIVES HELP FOR STEELHEAD ANGLERS. MAX OWNER SANTA BARBARA AVIATION HELPS GETTING TO PRISTINE REMOTE PLACES.