Listen:
Middle Age Can Be Your Best Age – Extinguish Anxiety in Ten Minutes and Launch Your Encore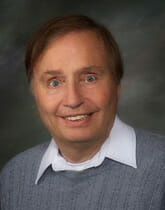 Podcast: Play in new window | Download
Do you routinely suffer from significant bouts of worry, fear and anxiety?  Guest Dr. Johnny Kenley offers good news: fear and anxiety come from within and you can extinguish them all by yourself, once and for all, in as little as ten minutes! Tune in to learn why so many of us suffer from anxiety and discover his REIN method for rapidly dissolving it. Co-authors Hans Finzel and Rick Hicks challenge traditional notions of retirement and point the way to a joyful and productive encore after the end of your working years.
Host: Roy Richards