Listen:
Middle Age Can Be Your Best Age – Don't Let Them Psych You Out!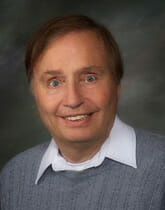 Podcast: Play in new window | Download
For a variety of reasons, certain folks–a boss or colleague at work, family members, a clerk at the store, even strangers in passing–get on our nerves, put a damper on our good mood and psych us out!  What if you could design and perfect your very own
PSYCHOLOGICAL SELF-DEFENSE?
Family Physician and psychologist
Dr. George Zgourides
returns with his proven formula for dealing with difficult people. Tune in for advice on keeping emotions in-check and responding appropriately when blind-sided by an unreasonable demand or an inappropriate comment. Host
Roy Richards
disputes three common excuses for putting off midlife renewal.