Listen:
Middle Age Can Be Your Best Age – Stop Passing Your Foibles On to Offspring!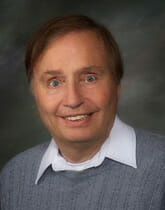 Podcast: Play in new window | Download
Hey mom and dad, are you passing your personal fears, faults and prejudices along to your offspring?  Like it or not, our pre-teens and teens continue to look to us as primary role models. What kind of messages are we sending them? Guest
Tom Gagliano
urges us to clean up our parental act. Tune in to discover why self-awareness is essential to effective parenting, how to avoid negatively impacting our teens' adult lives for years to come and how to respond to teen rebellion. 
Dr. Terri Orbuch
, America's 'Love Doctor', presents her "5 simple step" formula to transform your midlife marriage from good to great!