Listen:
Middle Age Can Be Your Best Age – Here's How to Avoid Holiday Weight Gain and Keep Those Resolutions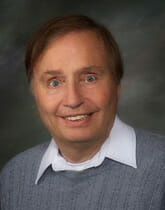 Podcast: Play in new window | Download
This holiday season, why not avoid weight gain and keep all those New Year's Resolutions? Fitness expert Theresa DePasquale shares her secrets to cut calories and keep moving— "eating all the time" while burning off fat through non-strenuous exercises, both fun and relaxing. Dr. Kyra Bobinet, MD instructs how to reign in that subconscious mind, using your "slow brain" to self-design behavior that prevents foolish holiday weight gain and guides you in making and keeping  meaningful resolutions throughout next year.
Host: Roy Richards