Listen:
Fish Talk Radio – JERRY HAMZA AUTHOR OF "OUTDOOR CHRONICLES AND NICK CLARK OF EAGLE CLAW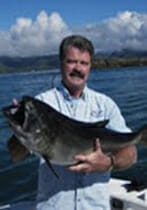 Podcast: Play in new window | Download
BACK TO BASICS OF FISHING HOOKS AND THE 30,000 + DIFFERENT HOOKS MADE IN THE USA BY EAGLE CLAW. BEEN THERE DONE THAT, JERRY WRITES AND INTERTAING FICTION FISHING BOOK BASED ON EXPERIENCE. MARK LASSAGNE CO-HOSTS WITH JOHN.