Listen:
Middle Age Can Be Your Best Age – It's a Great Month to Divorce But Beware Financial Pitfalls!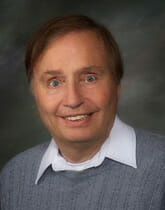 Podcast: Play in new window | Download
The holidays are over–let the splits begin! Renowned divorce expert
Nicole Noonan
explains why January is a great month to end a bad marriage. Discover why this is so plus get her advice on selecting the right attorney, obtaining generous alimony and child support, getting your fair share of co-mingled assets and financing your divorce. Don't add a crushing financial burden to the emotional trauma!  Financial advisor
Patricia Davis
describes why financial education is so important for anyone contemplating divorce. Discover how divorcing couples can resolve sticky financial issues without defaulting to costly, time-consuming court proceedings. Single but intending to re-marry? Learn why you should ask for a love partner's FICO score before you tie the knot.