Listen:
Fish Talk Radio – Most effective new baits. Time to gear up for Fly Fishing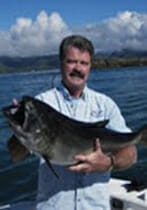 Podcast: Play in new window | Download
John Prochnow lead scientist of Berkley Baits has information on trout, catfish, carp, bass even ice fishing bait.
Bart Larmuoth of Ross Reels helps get you set for this year's Fly Fishing.