Listen:
Middle Age Can Be Your Best Age – Be Your Own Valentine and Educate Your Knees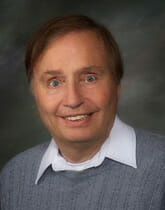 Podcast: Play in new window | Download
Romance is in the air, but this year "find happiness within, love yourself and be your own Valentine!"  Such is the message of eminent psychologist and author
Shaelyn Pham, PhD.
Whether searching for love, going steady, newlywed or long married, learn how you can strengthen your passion, commitment and intimacy by starting with YOU! Discover why genuine self-confidence and sense of purpose is essential to give and receive love. Harvard-trained orthopedic knee surgeon
Dr. Gregory Martin, MD
outlines all you need to know for happy, healthy and pain-free knees. Learn how to protect your knees and postpone or avoid altogether knee replacement surgery.