Listen:
Middle Age Can Be Your Best Age – Rx for Midlife Blues–Energy of Abundance and Healing Movements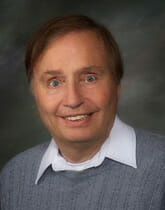 Podcast: Play in new window | Download
At life's mid-point, are you low on energy, routinely battling illness and old before your time? Author Phyllis King unveils her "energy dynamics," a highly effective new secret to jump starting body, spirit and mind and to achieving abundance in every aspect of life. Searching for a fun and easy path to fitness without that grueling, sweat-filled gym workout? Fitness guru Joe Pinella, fully paralyzed at age 45 but fit and active today at age 69, introduces ancient Chinese healing arts that can restore movement, prevent falls, improve flexibility and reduce pain throughout your middle years and beyond.
Host: Roy Richards