Listen:
Middle Age Can Be Your Best Age – Lighten Up! Finding Humor at Middle Age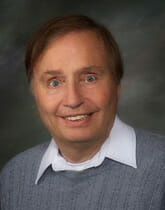 Podcast: Play in new window | Download
Could it be you take yourself way too seriously? Studies confirm that those who lighten up and laugh more live longer–not to mention improved quality of life!  Author and sole-surviving member of the 'Dead Comics Society'
Jan Marshall
describes how humor has helped her–and can help you–get through difficult challenges of middle age. Learn how to make peace with your smart phone and laugh at 'cosmic tragedies' like new wrinkles or an uncooperative bathroom scale. Tune in for advice on how to remain
'hot'
in your fifties and sixties and how to use laughter to heal and connect with others in different professions, circumstances  and stages of life. Host
Roy Richards
lays out his '
Ten Commandments'
 for revival of lagging businesses, large or small.