Listen:
Middle Age Can Be Your Best Age – "Bust Common Money Myths and Pay Less Taxes"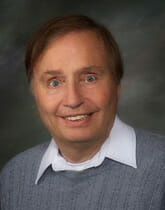 Podcast: Play in new window | Download
What is blocking your pathway to genuine financial freedom? Financial life coach and author
Roel Sarmago
reveals common money myths that may be holding you back. Discover why paying down debt while diligently saving and building net worth may not be your best path to carefree retirement. How about the common belief that "time is money"? Learn ways to increase and diversify streams of cash while spending less time working at it. Discover the '3 D's" to lower taxes this year. Host
Roy Richards
congratulates you on not winning the recent Powerball jackpot and suggests how you can develop a winner's mentality without winning a dime.