Listen:
Fish Talk Radio – FishTales with Babe Winkelman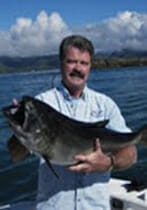 Podcast: Play in new window | Download
Who has the best fishing or hunting story?Griz and Babe Winkelman co-host with John. Babe is a very well known TV HOST, hunting and fishing guide. Babe also has some products you should know about. Griz and Babe pair off with who has the best true story about their life experience. Jared with Villa del Palmar Loreto joins in talking about Loreto and upcoming Dorado Tournament.