Listen:
Middle Age Can Be Your Best Age – Combat Your Everyday Pain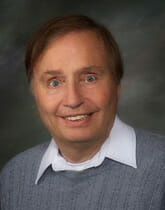 Podcast: Play in new window | Download
Don't try to ignore persistent everyday pain! Pain management expert
Dr. Ya-Ling Liou
cautions not to teach your brain to accept being in pain. Instead, target situations that cause pain, take back control and make the pain go away.Tune in learn the three major types of pain-inducing stress–mechanical, chemical and emotional–how they trigger inflammation and how they result in pain. Discover those foods and liquids to avoid, why over-the-counter pain medications so often aren't the answer and how proper mechanics can fire-proof your body against pain. Host
Roy Richards
 unveils his
'O.P.E.N.S'
formula for a rejuvenated mind, body and spirit this spring.