Listen:
Middle Age Can Be Your Best Age – Never Too Late to Rescue Your Resolutions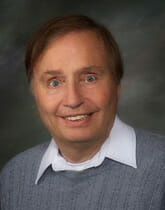 Podcast: Play in new window | Download
It's Spring–have you already abandoned or forgotten about your New Year's Resolutions? If so, here's some good news! Best-selling author
Joan Posivy
assures that this year you can rescue your resolutions–or make and keep some wonderful new ones. Learn how to
recharge, refocus
and
get excited
about setting, reaffirming and accomplishing your goals any time of year. Discover three simple but powerful tips to go from dreaming of a better life to initiating actions to make it happen. Stop simply reading, talking about and understanding the concepts of success and begin to integrate a positive outlook and success into your daily living.  Host
Roy Richards
outlines four promises you can make to yourself to speed your journey to renewal.