Listen:
Middle Age Can Be Your Best Age – Reduce the Painkillers, Lower the Pain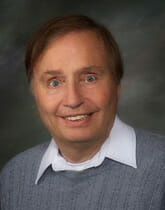 Podcast: Play in new window | Download
Are you or a loved one among the millions of Americans who take opioid prescription medication–drugs like Vicodin, Percoset and OxyContin–to combat chronic pain? Unfortunately, in so many cases opioids are not the answer to pain and produce horrendous side effects. Overdoses kill 40 Americans every day! Here's some great news! Pain mitigation expert Beth Darnall, PhD tells us there is an answer to chronic pain, but it's not in a bottle. Tune in to discover how pain sufferers can learn to control thoughts, emotions and responses to pain, effectively self-managing pain with fewer or no painkillers while avoiding the highly unpleasant side-effects of withdrawal. Host Roy Richards unveils a breakthrough strategy to make your age TODAY your very best age.