Listen:
Fish Talk Radio – The fish are back in Baja. Lakes or up in the West. Best way to protect your catch.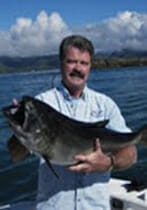 Podcast: Play in new window | Download
Terri with Cal Parks Company has some great news. Eddie of Van Wormer Resorts in East cape tells of one of the best Wahoo bites in history. Brian owner A O Coolers has what you really need when outdoors.