Listen:
Middle Age Can Be Your Best Age – Save Big Bucks on College and Avoid Student Debt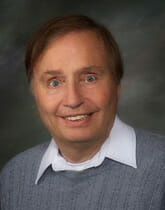 Podcast: Play in new window | Download
A family emergency took away parental funding for college, so
Steven Roberts
self-funded his education. Through a combination of scholarships, grants and beneficial work assignments, he paid for his 4-year Bachelors degree with no student debt, actually bringing in more money than his education cost! Today, as college-funding coach and author, Steven advises students and their parents how they can do the same. Discover how, regardless of high school grades and family finances, you can shave big dollars off typical annual cost of $24,000 at a public university and $48,000 at a private college while avoiding student loans.
Ed Leon
, Chief Brand Officer of The Great Courses, describes the multiple benefits of continuing education; how to experience the pure joy of learning, anytime, anywhere, at your own pace, without the hassles of final exams, term papers and grades.