Listen:
Middle Age Can Be Your Best Age – Greatest Gift for Your Unemployed Graduate and for You!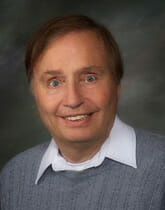 Podcast: Play in new window | Download
Here's a shocker: 75% of today's college students graduate without a job, most likely with $30,000 in student loans to repay! Self-help coach and author Sarah Brown, PhD contends the best gift you can give your unemployed graduate is emotional encouragement and support. Providing financial assistance as needed, inspire your graduate to take time out to uncover jobs that play into his or her passions, strengths and priorities. Tune in to discover four things recent graduates should know about themselves before they make major career and life decisions. Get tips on personality assessment and counseling and locating an internship. Learn why a mid-career mental "time-out" may be the ideal gift to yourself. Host Roy Richards explains why a giant setback or seemingly insurmountable challenge so often works out for the best over time.