Listen:
Middle Age Can Be Your Best Age – Suddenly Single–Should I Take the Plunge?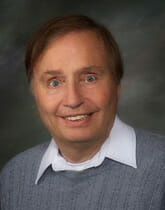 Podcast: Play in new window | Download
Suddenly single following death, divorce or romantic breakup, does return to dating seem overwhelming? At age 62, inspirational coach and author Susan Trammell left her 40-year marriage and successfully set out to find love again. Learn steps you can take to muster up courage, do's and don'ts of online dating, how to test your date's authenticity and how to avoid the same mistakes the second time around. Discover why self-inquiry is critical not only to re-kindling romance but also for personal growth and awakening of full potential. Learn how to access the inherent energy of GOD within to recapture love, joy and success, creating a powerful life from the inside out. Host Roy Richards unveils four promises to make yourself on the way to a new improved YOU!