Listen:
Middle Age Can Be Your Best Age – Finding Love Again and Surviving and Thriving With Cancer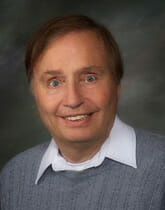 Podcast: Play in new window | Download
Are you among the 40 million single adults in the U.S. today who have been married at least once before? Terri Orbuch, PhD, the 'Love Doctor", returns with advice on shaking the off the rust and getting back into the dating game. The good news: finding love again–the right love–is 100% possible! Tune in to dispel common myths that sabotage romance and to discover a 21-day routine that can double your chances of finding new love. Learn the do's and don'ts of today's computer dating along with steps to take to insure both safety and authenticity. Cancer survivor Heidi Bright inspires with her story of radical remission after 3 operations, 42 chemotherapy treatments and doctors' prognosis of impending death. Discover her 'holistic' approach to healing that promotes not just surviving but thriving with cancer.
Host: Roy Richards