Listen:
Fish Talk Radio – New advances in equipment Fishing on the rise!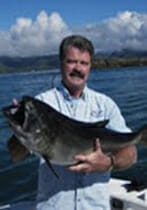 Podcast: Play in new window | Download
Griz had great day in La Bocana. He and Brian Hatch with A O Coolers talk about preserving your catch. Bart Larmouth of Ross won awards at the ICAST Show. He is seeing a coming together of Fly Fishing and Conventional fishing. Marco Ferrell has interesting story about Grunion fishing by hand.