Listen:
Middle Age Can Be Your Best Age – Midlife Interior Design: A Less Complicated Lifestyle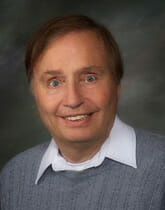 Podcast: Play in new window | Download
Are you so busy living your daily life that you have no time and energy left to enjoy it? Ready for a midlife makeover? Inspirational coach and author Deeia Topp informs that "it's easier to design your life than it is to design your living space!" Tune in to discover three easy ways to initiate a less complicated lifestyle and to remain calm in the midst of today's chaotic world. Learn how to avoid head games by redefining your thoughts about the future. Take Deeia Topp's "Stop Complaining Challenge"–if you dare. Receive her practical advice on waking each morning with the clear intention to simplify the day ahead. Host Roy Richards examines how you can think and behave like a multi-millionaire without first winning a dime.