Listen:
Middle Age Can Be Your Best Age – Learn to Love the Job You Hate–Here's How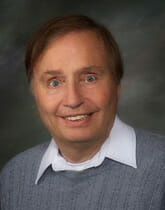 Podcast: Play in new window | Download
Two out of three Americans are disengaged from work–in fact, many hate their jobs! Does that include you?  Best selling author and business consultant Greg Jacobson describes how a single change in focus not only can make you happier on the job but also increase your lifetime earnings. Tune in for five changes in thinking that can produce immediate happiness. Learn how to become "most promotable" and why this so seldom is the person who works the hardest or gets the most done. Discover one exercise, performed only five minutes a day, that can change your entire outlook on life from "negative" to "positive" for the rest of your career. Host Roy Richards explains why qualified veteran managers and employees are in such demand in today's economy, hence why you should postpone early retirement, ask for job enhancement and request a raise.