Listen:
Middle Age Can Be Your Best Age -Turn Difficult Co-Workers Into Trusted Allies and Listen Like a Dog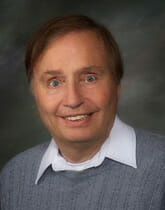 Podcast: Play in new window | Download
An obnoxious boss or co-worker can ruin your whole day, but here's some good news. Corporate coach
Kalliope Barlis
promises to change your workplace frown into a smile and no one will know how it happened–not even the boss! Learn how altering YOUR thought process can positively impact the behavior of an irritating boss or co-workers. Tune in to discover the biggest limitation to career advancement and wealth accumulation and how you can overcome that limitation. Best selling author
Jeff Lazarus
explains why dogs are much better listeners than we humans. Uncover the four key listening skills that your dog has mastered and how to avoid eleven "leash law violations," common communication errors that humans make when we think we're communicating effectively.