Listen:
Middle Age Can Be Your Best Age – "Mid-Career Job Hunting–What They Never Taught You in School"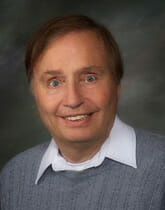 Podcast: Play in new window | Download
Does it sometimes feel like the next job interview, request for a raise or sales pitch to a key customer is one of the most important conversations you will have in a lifetime? In a lot of cases it really is! Bestselling author Debbie Silverman reminds us, "The words you use in conversation and how well you understand others' facial expressions and body language can be the difference between dreaming about what you really want and actually getting it." Tune in for 'five simple steps' in preparing for your next job interview, the best words to use to make a great first impression and how to gain rapport with the person interviewing you. Employed in sales? Learn the 'right' and the 'wrong' approach to conducting the infamous "cold call." Host Roy Richards warns why you should never fail to take your full allotted vacation days off every year.