Listen:
Middle Age Can Be Your Best Age – Hospital Stays: What You Must Know But Nobody Tells You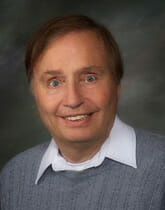 Podcast: Play in new window | Download
Even if it's for a routine operation or procedure, your next stay in the hospital is a matter life or death! Failure to communicate vital information can result in critical misunderstanding with disastrous consequences. Author and intensive care nurse Kati Kleber is here with practical tips to lessen anxiety and help ensure optimal results. Discover vital pieces of information to bring along and the most important questions to ask as you begin your hospital stay. Learn the identity, functions and responsibilities of various members of your in-hospital health care team along with your rights and responsibilities as a patient. Explore the benefits of a 'Living Will' and 'Health Care Power of Attorney' and why it is essential to make known your desired 'Code Status' whenever you enter the hospital. Host Roy Richards offers five solid reasons why your 'positive, care-free summertime perspective on life' needn't go away post Labor Day and can continue on throughout the year.