Listen:
Fish Talk Radio – Lobster, Power, Fly Fishing and Getaways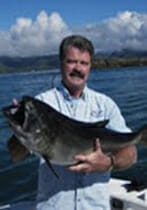 Podcast: Play in new window | Download
Griz and Mike Briggs join John getting report from Ray Young about the Lobster fishery in Maine. Vance of Ox Batteries will help to be sure your engine starts when you turn the key. Jason Grupp our resident Blue Water Fly Fishermen has some incredible trips and will give tips fishing from shore. Trish with Call Parks Co has ideas for weddings and get togethers for those who enjoy outdoors.