Listen:
Middle Age Can Be Your Best Age – Stop the Bullies: Build Back-to-School Confidence in Your Pre-Teens and Teens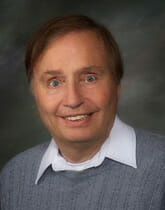 Podcast: Play in new window | Download
Now that they're back in school, do your teens or pre-teens show signs of being bullied? As parents it is essential to take action before our adolescents suffer physical injury or psychological harm that will continue to impact them as adults.  Parenting and conflict resolution expert Leeza Steindorf shares practical, easy-to-implement strategies to help 'bully-proof' your pre-teen or teen. Discover her "five keys" to raising happy, confident, responsible kids. Learn how to get and stay connected to your teenagers, to teach them when and how to report bullies to authorities, when it is safe to stand up to a bully and the best possible verbal responses to fend off bullies with confidence. As parents, we are our kids' most important role models. Discover Leeza's four 'Core Success'principles for raising responsible, confident adults and her criteria for establishment and enforcement good teenage rules.
Host: Roy Richards