Listen:
Middle Age Can Be Your Best Age – Take On Aging As a Sport and Honor Holocaust Survivors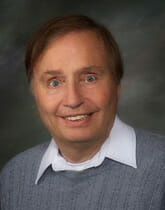 Podcast: Play in new window | Download
Growing older doesn't have to lead to decline. Five-time volleyball All-American Sharkie Zartman challenges you to take on physical aging as a sport, viewing common symptoms and conditions as competitors for the opposing team. Empower your "inner athlete" to take charge of growing older so that age does not strip away quality of life. Discover the connection between attitude and aging and your ability to slow down its ill effects through "integrative nutrition" and every-day exercise. Create your very own "Personal Roadmap to Health" based upon your unique body, lifestyle preferences and goals. Alexandra Weinbaum, granddaughter of a Holocaust survivor, shares recently-discovered letters written by her grandmother and family members during Hitler's forced isolation, imprisonment and extermination of European Jews. Be inspired by the incredible courage and ingenuity of these brave Jewish victims, keeping hope alive and sustaining their loving concern for others during this horrendous hell on earth.
Host: Roy Richards