Listen:
Fish Talk Radio – Fresh water Bass, Tuna, Dorado using fish scent and super sensitive fishing rods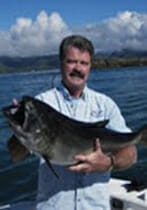 Podcast: Play in new window | Download
Griz and John are at it again. Steve Lynch owner of Pro-Cure astounds us with the volume and variety of fresh bait scent's available and how to use them. Dale, with Grizelda's Smoke House and Dream Maker Charters in Cabo bring us up to date and why they had no room for me on the dates I wanted.  Our friend Jimmy at Carrot Stix is moving fast with incredible products. Gris will fish Bass with nothing else.