Listen:
Fish Talk Radio – Fish Farming, Sustainability and Amazing Bird Stories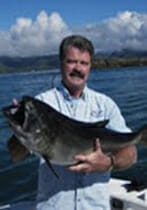 Podcast: Play in new window | Download
Griz is back with his usual controversy and some amazing bird hunting stories. He and Parial Rohit
of The Log Newspaper get into it about fish farming. This is the future of conservation to supply fish to fill the demand in a sustainable way.
John Marriott with Soft Science has something every outdoor person needs, even if you do not go outdoors.
Happy Holidays!