Listen:
Middle Age Can Be Your Best Age – To Be Remembered: Create a Legacy and Connect With God in 15 Seconds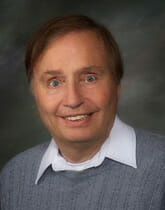 Podcast: Play in new window | Download
This Christmas, once presents are open and the holiday meal served, what next? Instead of small talk or bickering, guest
Robb Lucy
, the 'Legacy Coach,' suggests bringing folks together by sharing family stories. Tune in to learn how to get storytelling started and how to coax a story out of reluctant Aunt Mabel or teenage son Jaden. The best stories told can be transcribed and preserved as a family legacy. Find out why creating a legacy involves far more than just leaving money or personal property to the children, why you don't have to be wealthy to create one and why you most certainly don't have to be dead. During the holidays, it's far too easy to get frazzled and to lose sight of the true message. Christian author and speaker
David Pedersen
introduces his "15-second memorization trick" to get closer to God, not just over Christmas but on every day of the year.