Listen:
Middle Age Can Be Your Best Age – Chill out–Stay Calm in the Midst of Chaos and Stay Alive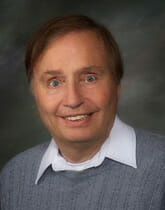 Podcast: Play in new window | Download
As a new year begins, potential stress demons abound: holidays over, work piled up, cold weather and storms, threatened terrorist attacks and a new President. Chronic stress can be extremely harmful to health and well-being, both now and in the future. Kiran Dintyala, M.D., the acclaimed "Dr. Calm", visits with tips to calm us down. Become aware of common stress triggers and how to avoid them. Discover Dr. Calm's three-step P.E.T. System for stress-free living. Learn what each letter stands for and how his system works to mitigate or eliminate chronic stress, even in the midst of chaos. Host Roy Richards proposes a new approach to resolutions: concentrate on helping loved ones to accomplish their new year's goals while asking them to help out with yours.