Listen:
Middle Age Can Be Your Best Age – A New Job for the New Year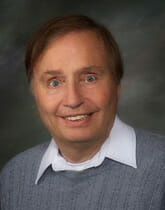 Podcast: Play in new window | Download
Imagine a stress-free workday pursuing your passions, having fun while you earn a living. Is this the year when you find a new job or alter your present one to ideally fit your skills and personality? Guest
Sarah Brown, PhD
contends the first step is to create a personalized
"Book of You."
Tune in to explore the tools you will need to define your personality, your strengths and weaknesses so you can target the nature of job just right for you. Discover why, regardless of age and present career frustration, targeting, creating and getting hired for that ideal job based upon your unique personality may be easier than you think.  Host
Roy Richards
explains why a reduced ability to focus as we grow older may in fact enable us to become more creative in finding new solutions to common problems.